Sava Day 2022 in the Republic of Serbia
This year in the Republic of Serbia, Sava Day was marked with activities funded by the Republic Directorate of Water, Ministry of Agriculture, Forestry and Water Management and implemented by the Public Water Management Company "Srbijavode" in cooperation with the Belgrade Municipality Savski Venac under the slogan, "Let's keep our Sava River healthy" through:
Action of cleaning up of the Sava River banks on 27th May 2022, organized to raise public awareness regarding the importance of the Sava invaluable natural resource preservation and
Central celebration on the 1st of June 2022 on the "Red Queen" plateau in the Belgrade Water Front, which was officially opened by the Ministry of the Environment Ms. Irena Vujović.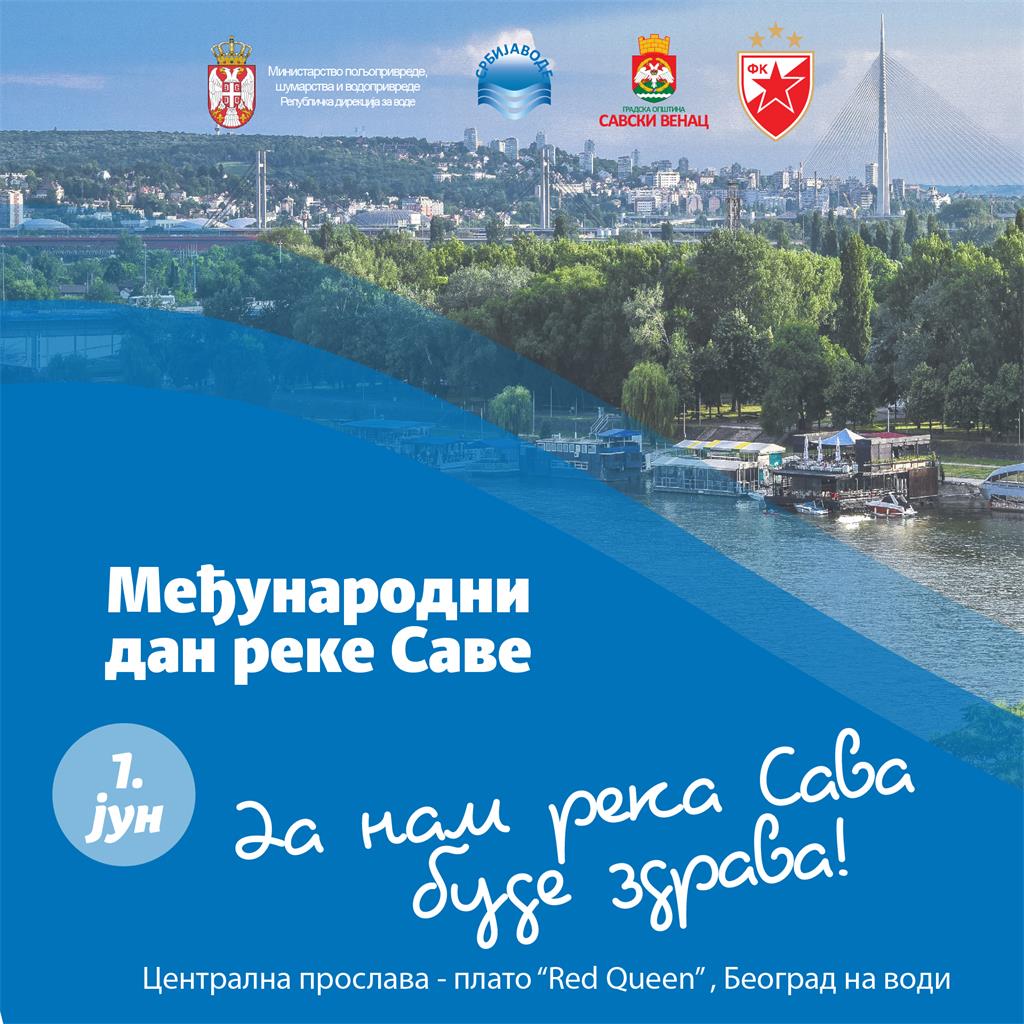 The central ceremony was attended as well by the Ministry of the EU integration Ms. Jadranka Joksimović, and numerous water management experts which highlighted the strategic importance and potentials of the Sava River, the need for its preservation and protection and significance of the rational and sustainable use of precious Sava River water resources.
The happening continued with the performance of the children's choirs from Belgrade's Primary schools "Isidora Sekulic" and "Laza Kostic", painting workshops for the youngest and sports and recreational program supported by the Football club "Crvena Zvezda".
Marking Sava Day aims at reminding and inviting citizens of the Republic of Serbia to guard the Sava River and draws attention to the vital role that the Sava River and its tributaries play for the population residing in the Sava River Basin.